"West Po" Air Max One (Men's)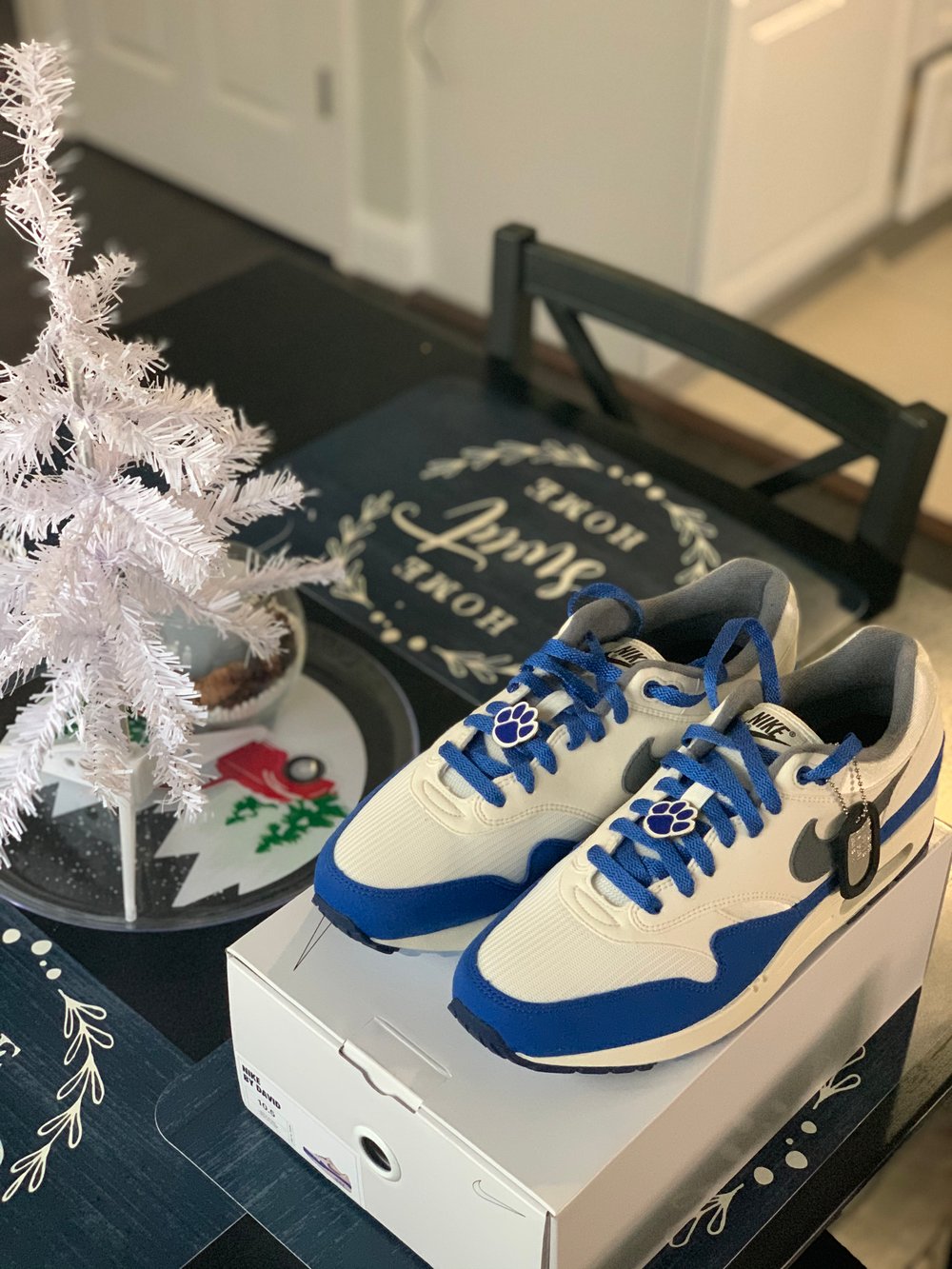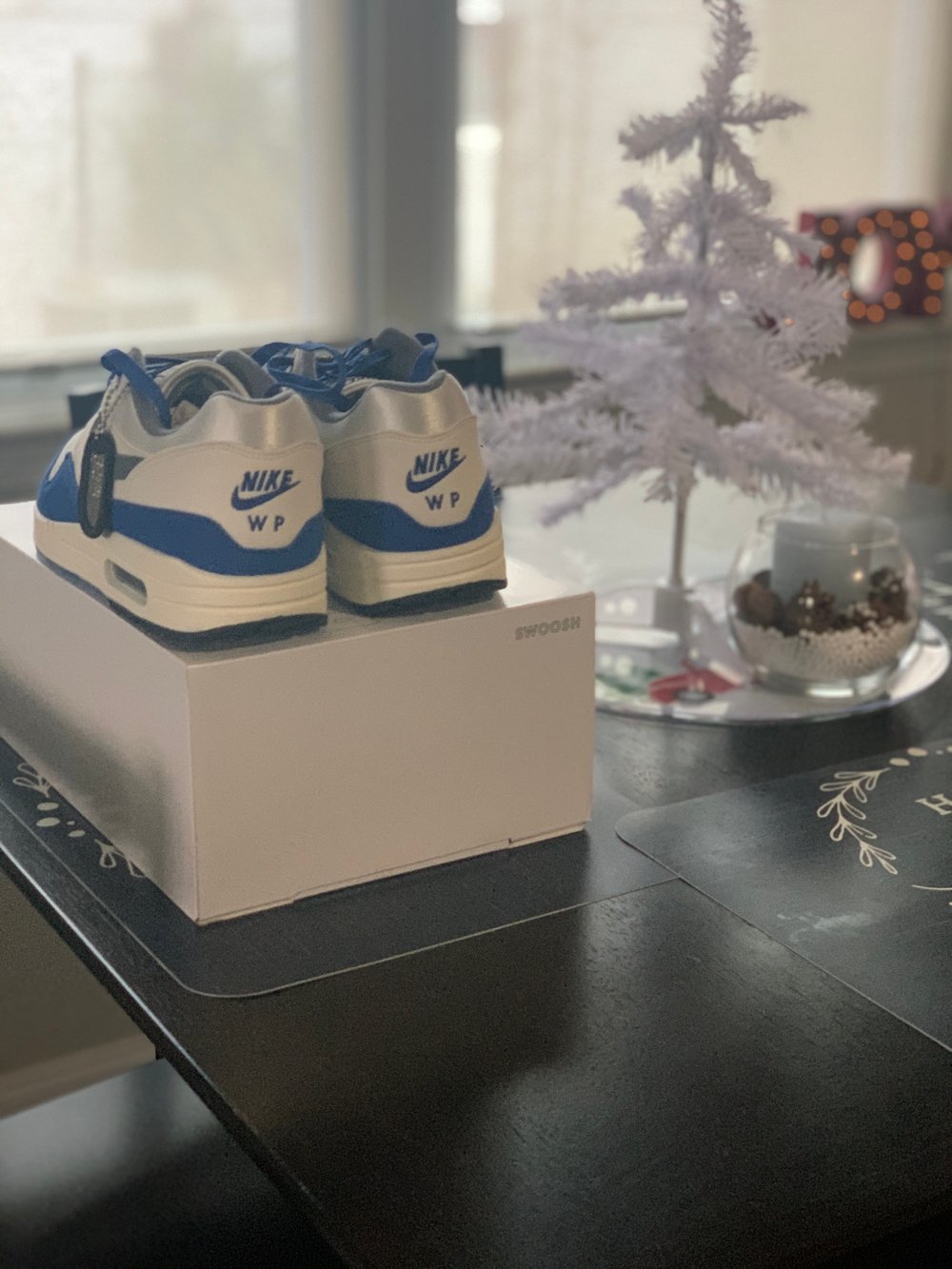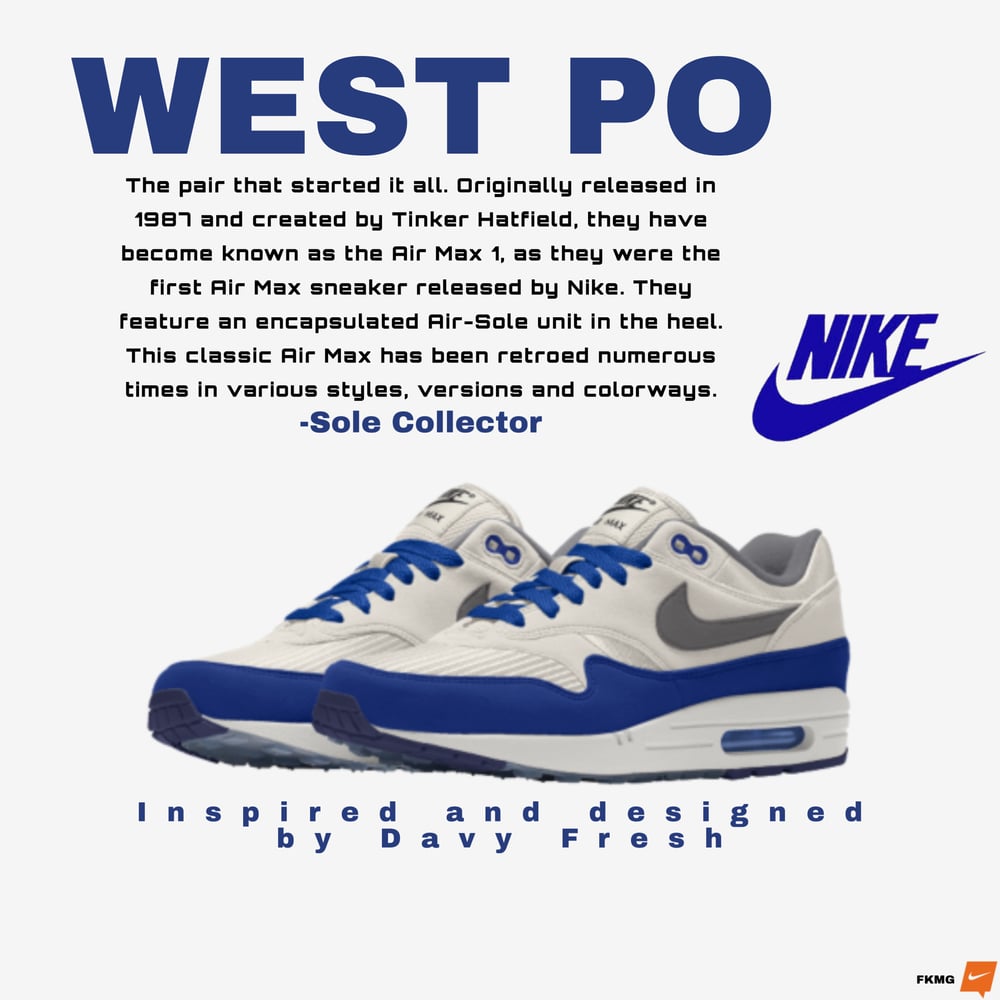 Davy Fresh designed a sneaker to represent the high school he attended in Alexandria, VA (outside of Washington, DC) to represent his start and roots to his journey in music. This school is where Davy Fresh began writing songs and sharping his bars in rap battles at lunch time. High school is always a pivotal moment in shaping any young man's life, why not honor it with the very first Air Max sneaker? Everybody got their start from somewhere, right?
Only 10 pairs of this sneaker will be produced.
Sneakers are made at the Nike factory and 3rd party customizer for unique quality and materials you will only find on this site. Please allow 3-4 weeks before receiving your sneakers in the mail. We will email you your tracking number when sneakers are shipped out!