Totally Smoked Out Tee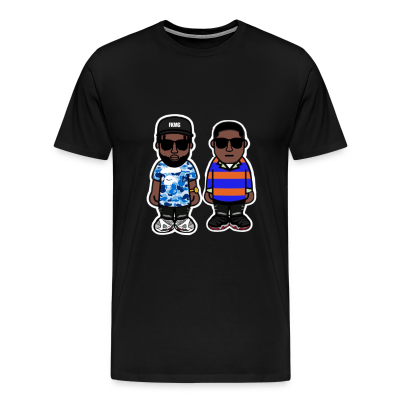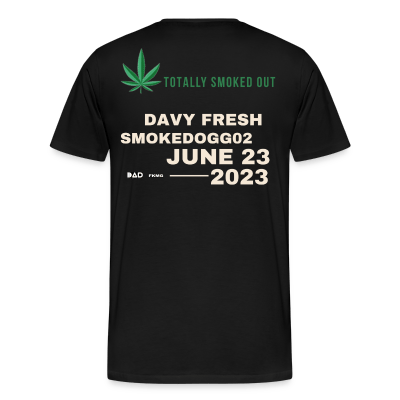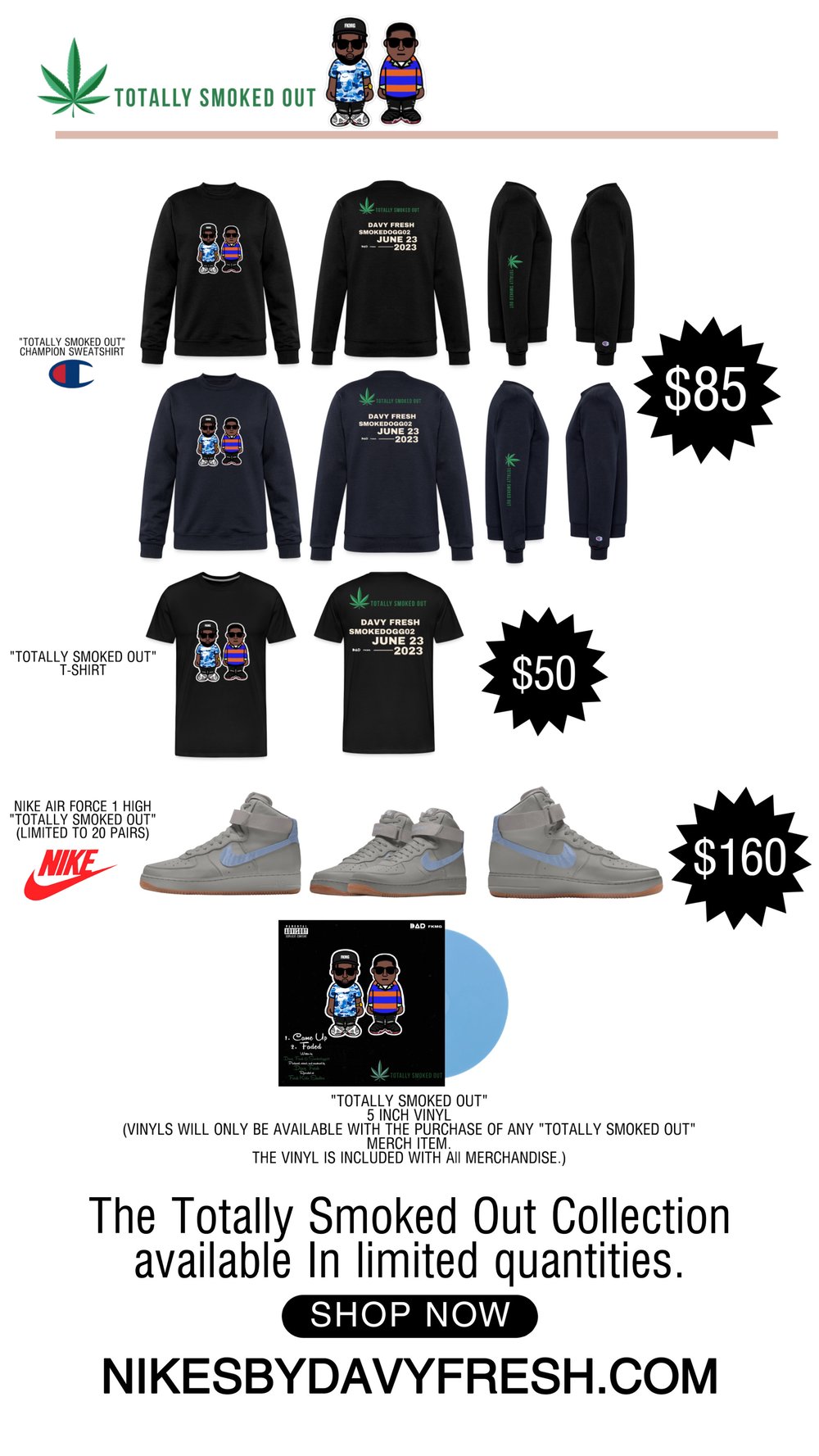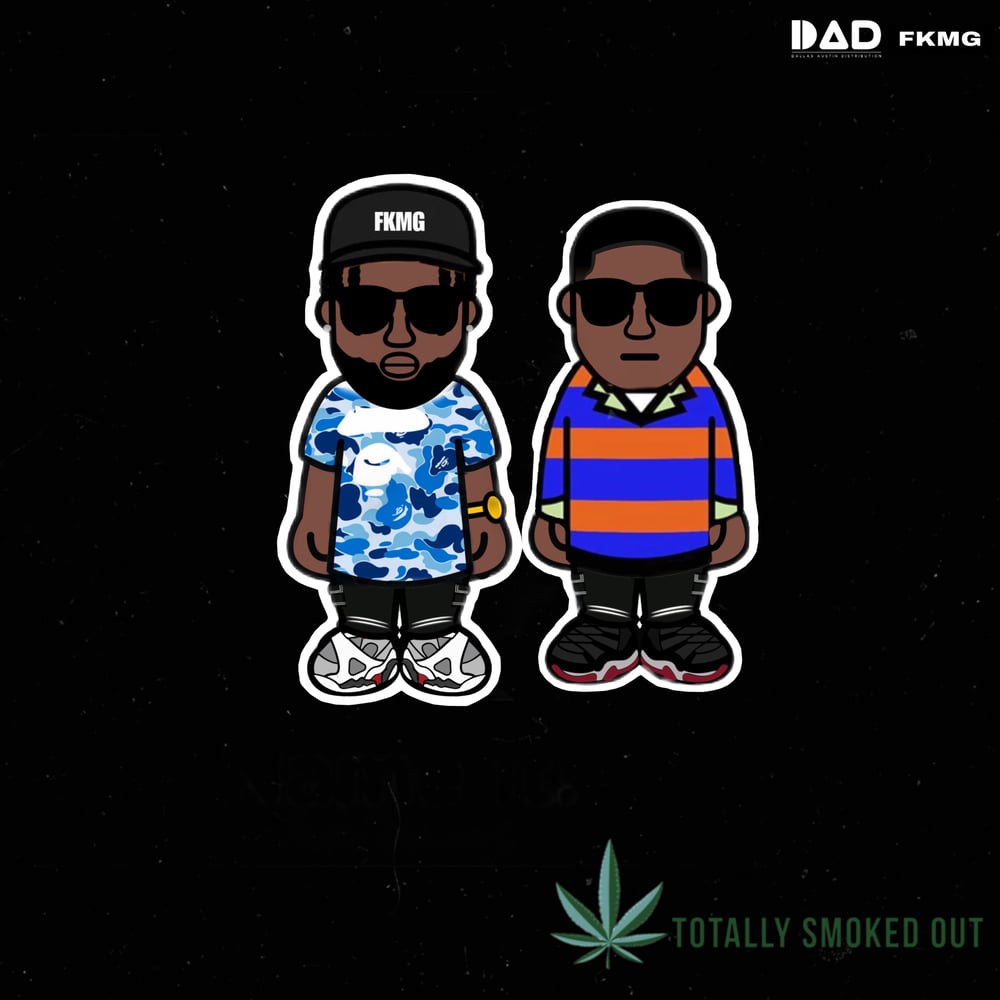 Totally Smoked Out is the new single pack collaboration between Davy Fresh and his younger brother, Smokedogg02. Both artist have a love for fashion and cannabis. They come together to bring hypebeast talk on wax.
You can support the new project with the purchase and pre-order of the "Totally Smoke Out" tee, that comes packaged with the music project "Totally Smoked Out" on vinyl record and digital download.
T-shirts are made by the Nikes by Davy Fresh in-house staff for unique quality and materials you will only find on this site. Please allow 2-3 weeks before receiving your t-shirt and Totally Smoked Out vinyl record in the mail. We will email you your tracking number when your t-shirt is shipped out. Shipping will start after June 23, 2023.