Happy Belated Birthday (Men's)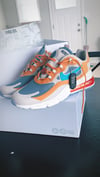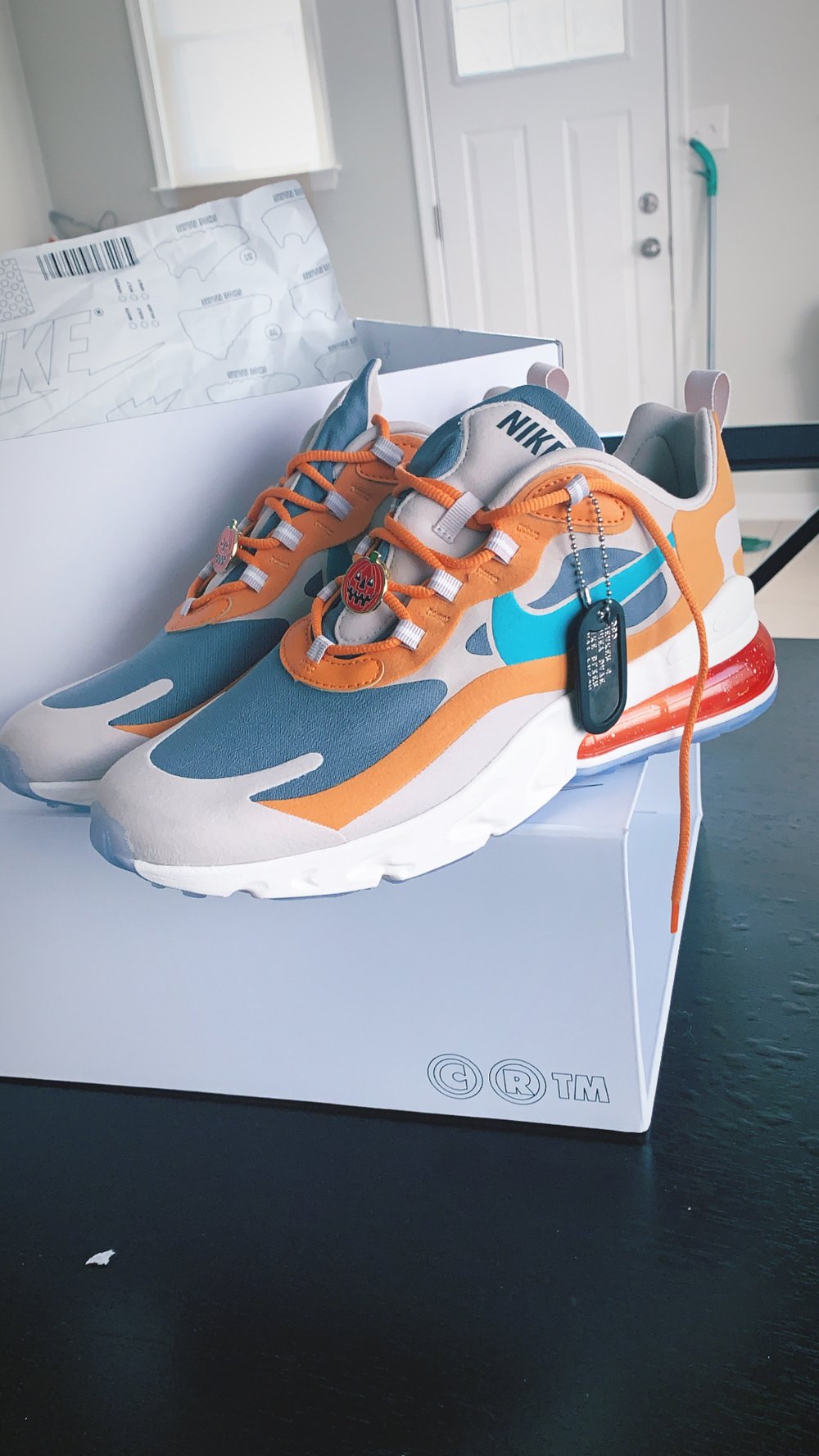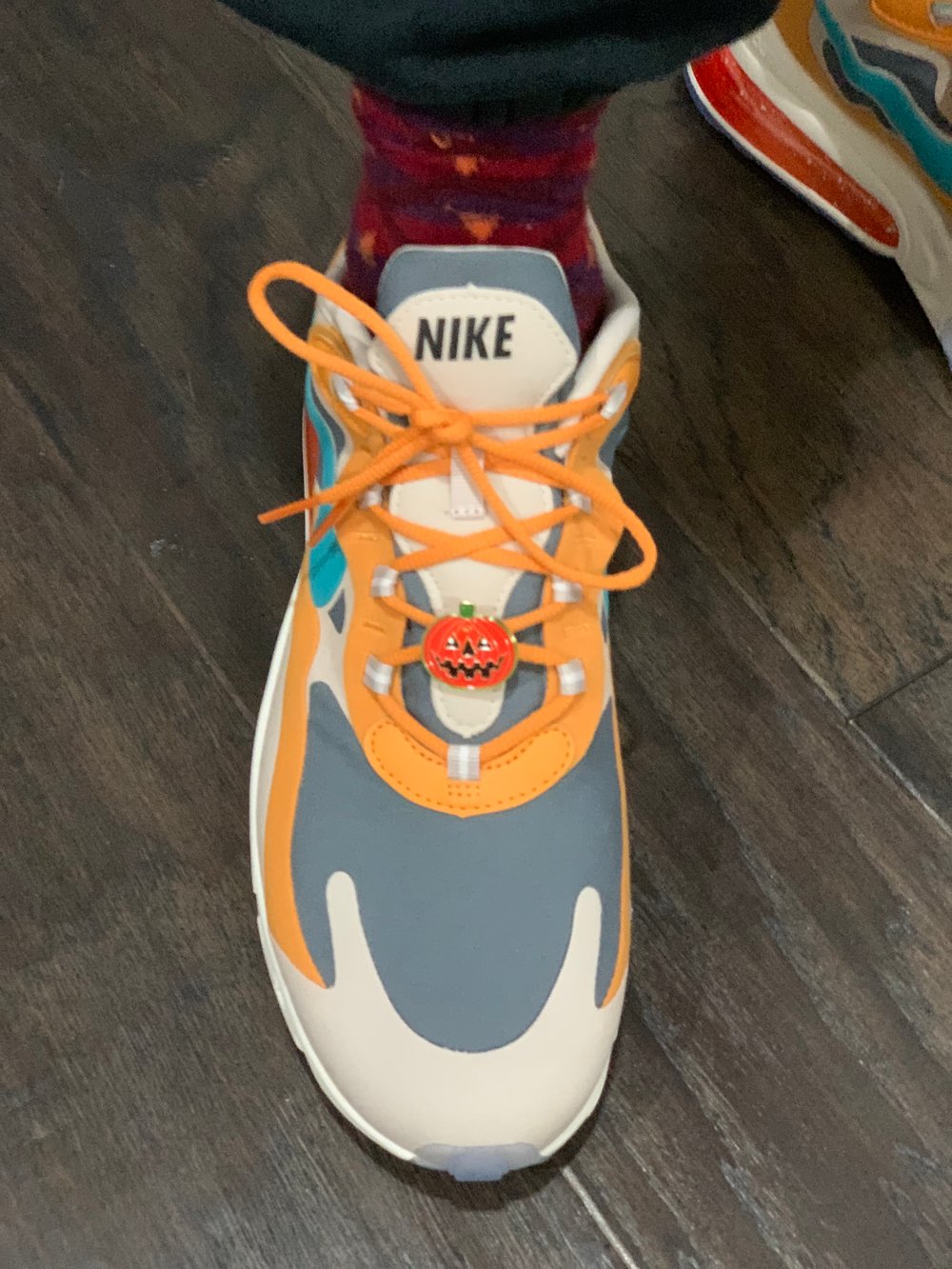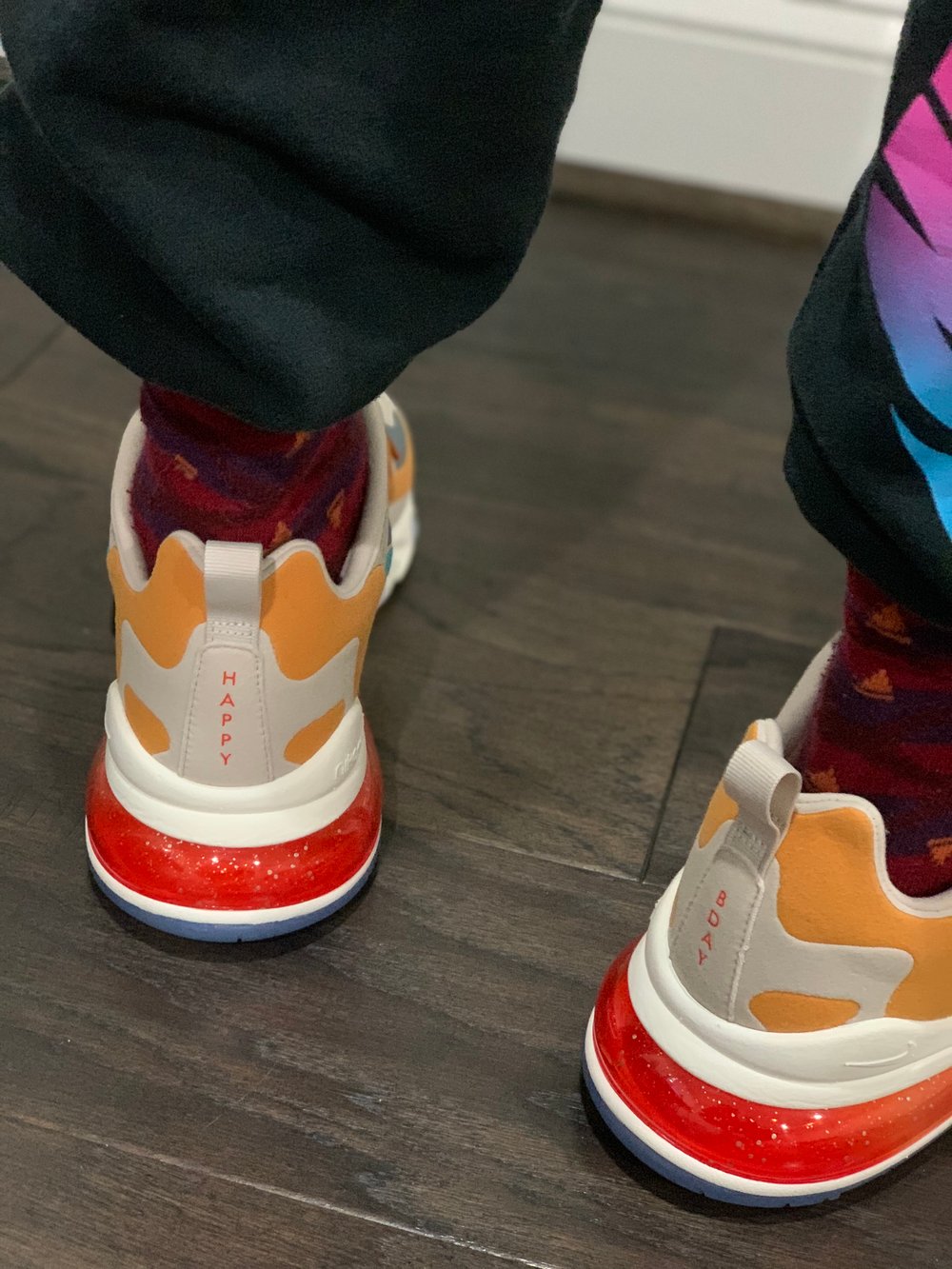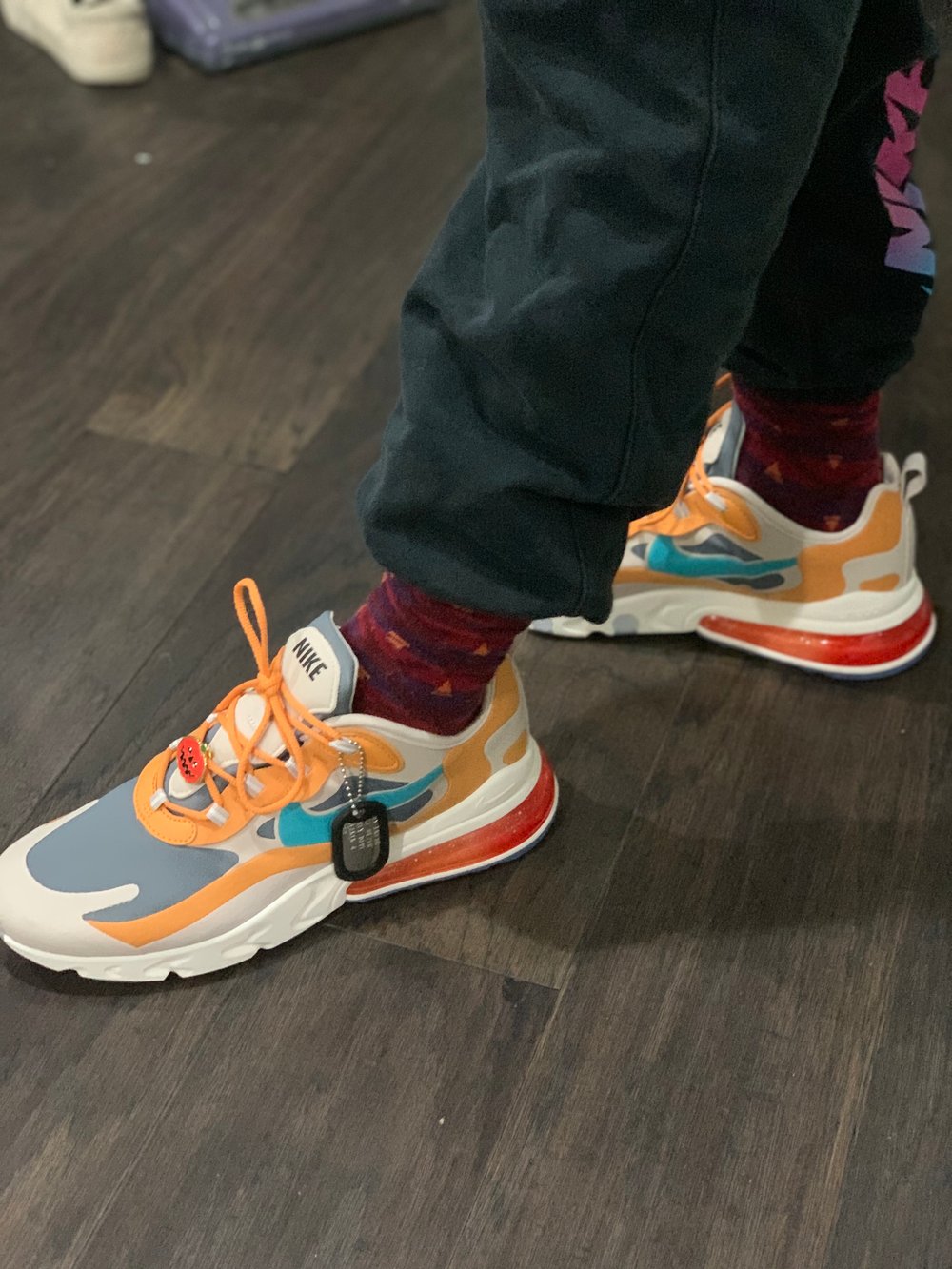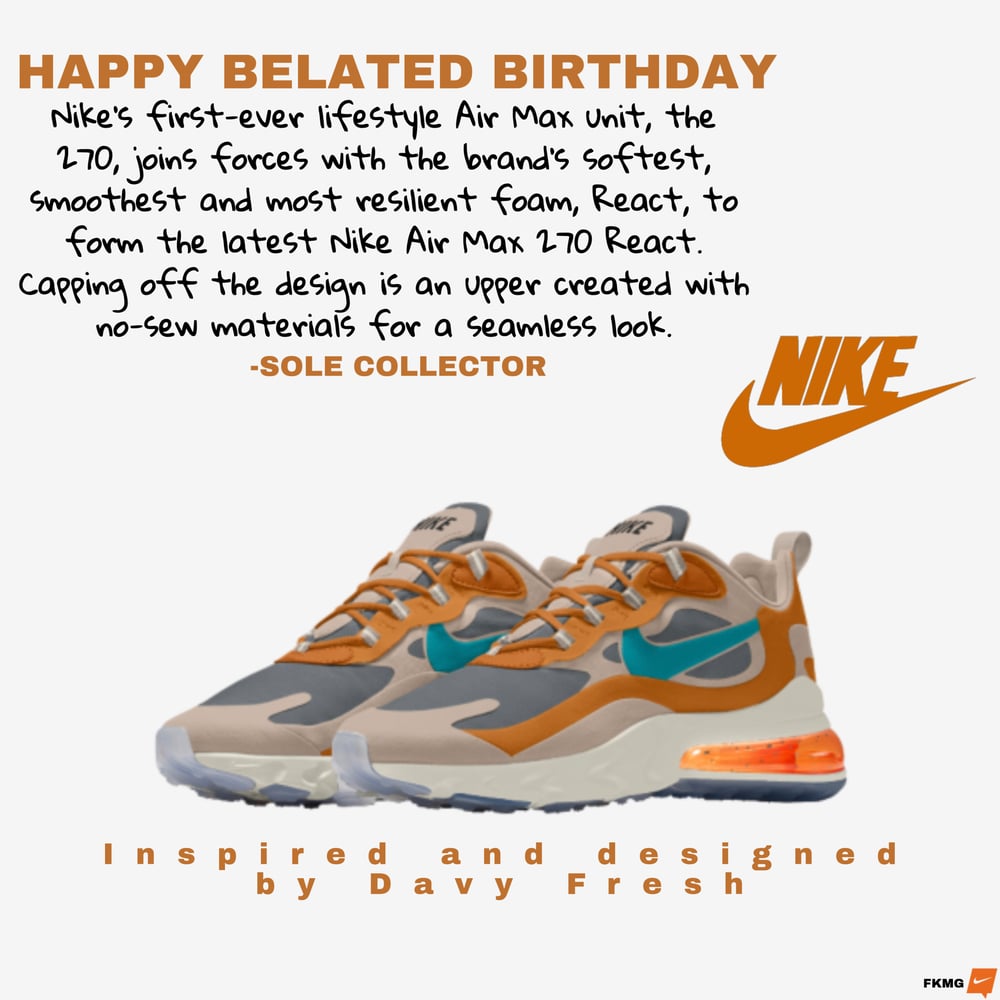 Davy Fresh originally designed the Nike Air Max 270 React ENG back in July 2020 named simply, "BDAY", for Davy Fresh's birthday in the same month. The design never saw a release despite its super hyped release. Davy decided to re-release a revised version of the sneaker in the wake of Halloween. The "Happy Belated Birthday" Nike Air Max 270 (which also has taken on the name the "Halloween Air Max") is Davy Fresh's way of making up for the pervious 270 and still wish you and him, a happy belated birthday. Only 10 pairs will be produced for this sneaker.
Sneakers are made at the Nike factory and 3rd party customizer for unique quality and materials you will only find on this site. Please allow 3-4 weeks before receiving your sneakers in the mail. We will email you your tracking number when sneakers are shipped out!