Blazer "Born Into The 90's Babies" 1 Year Anniversary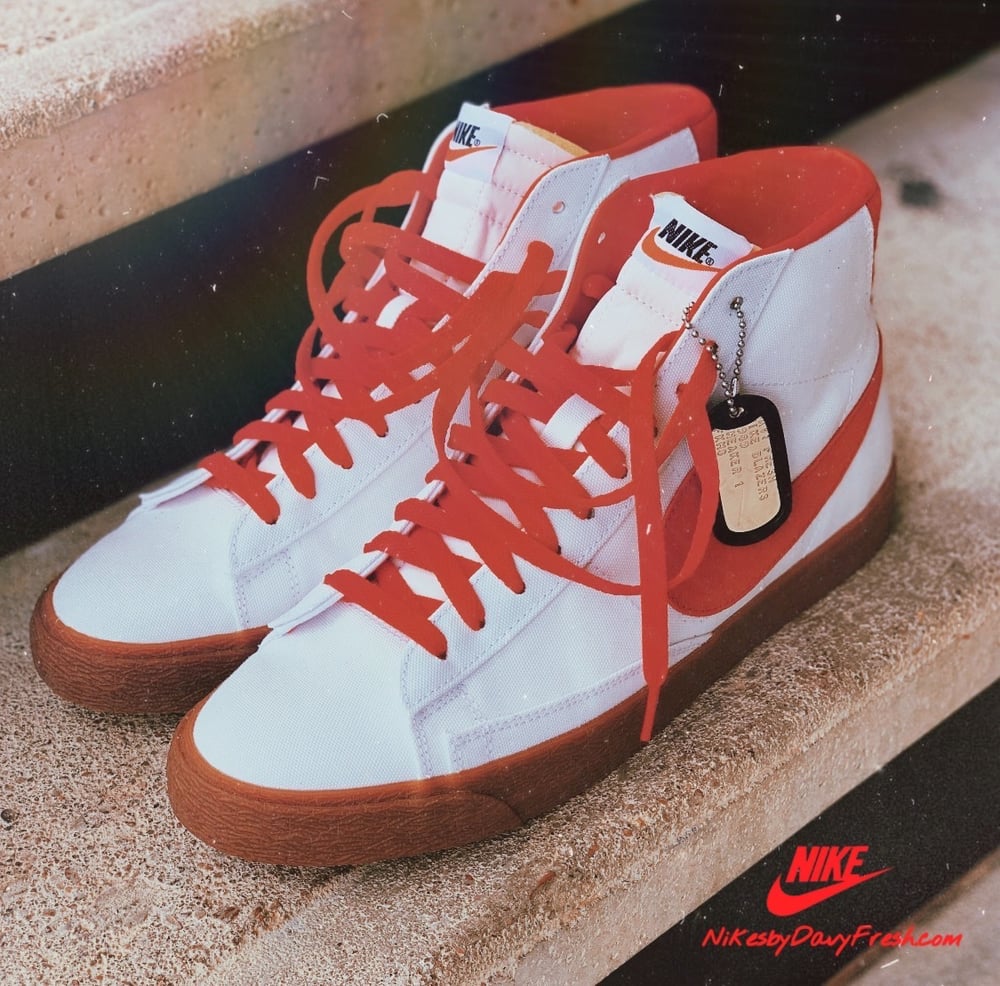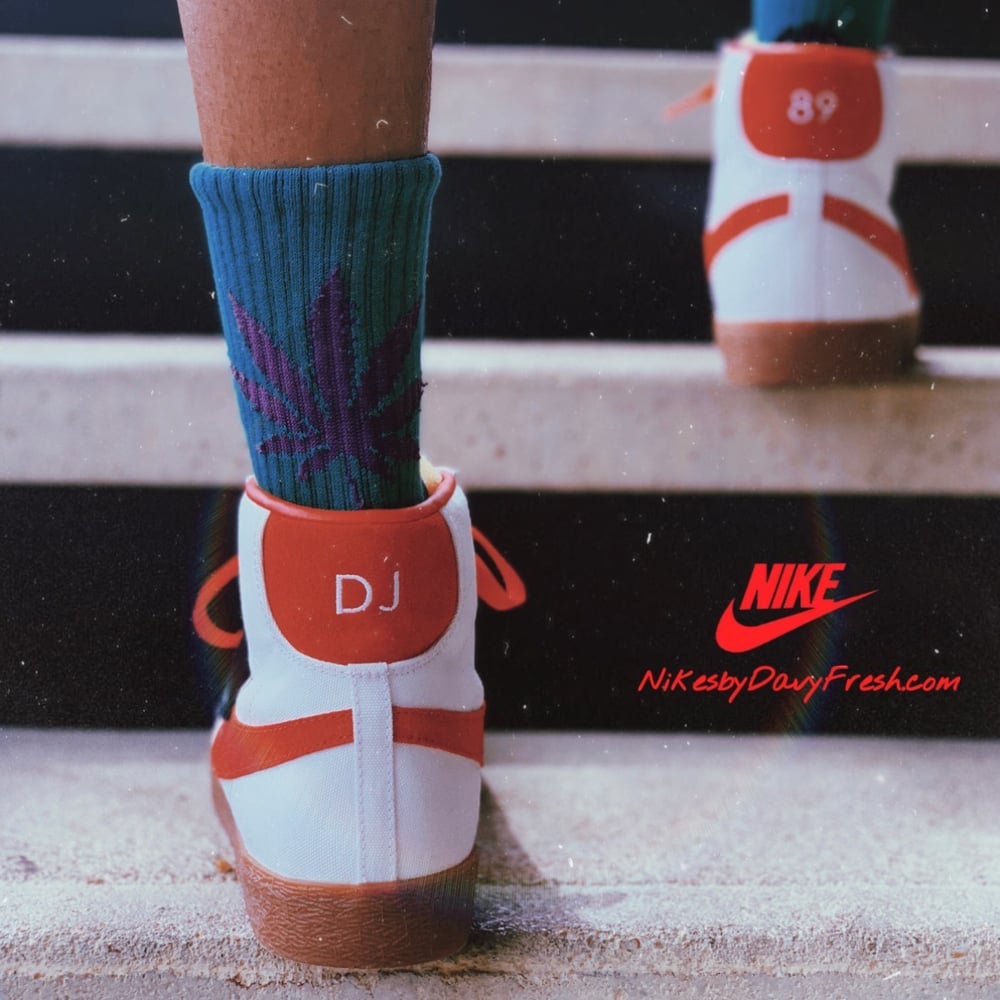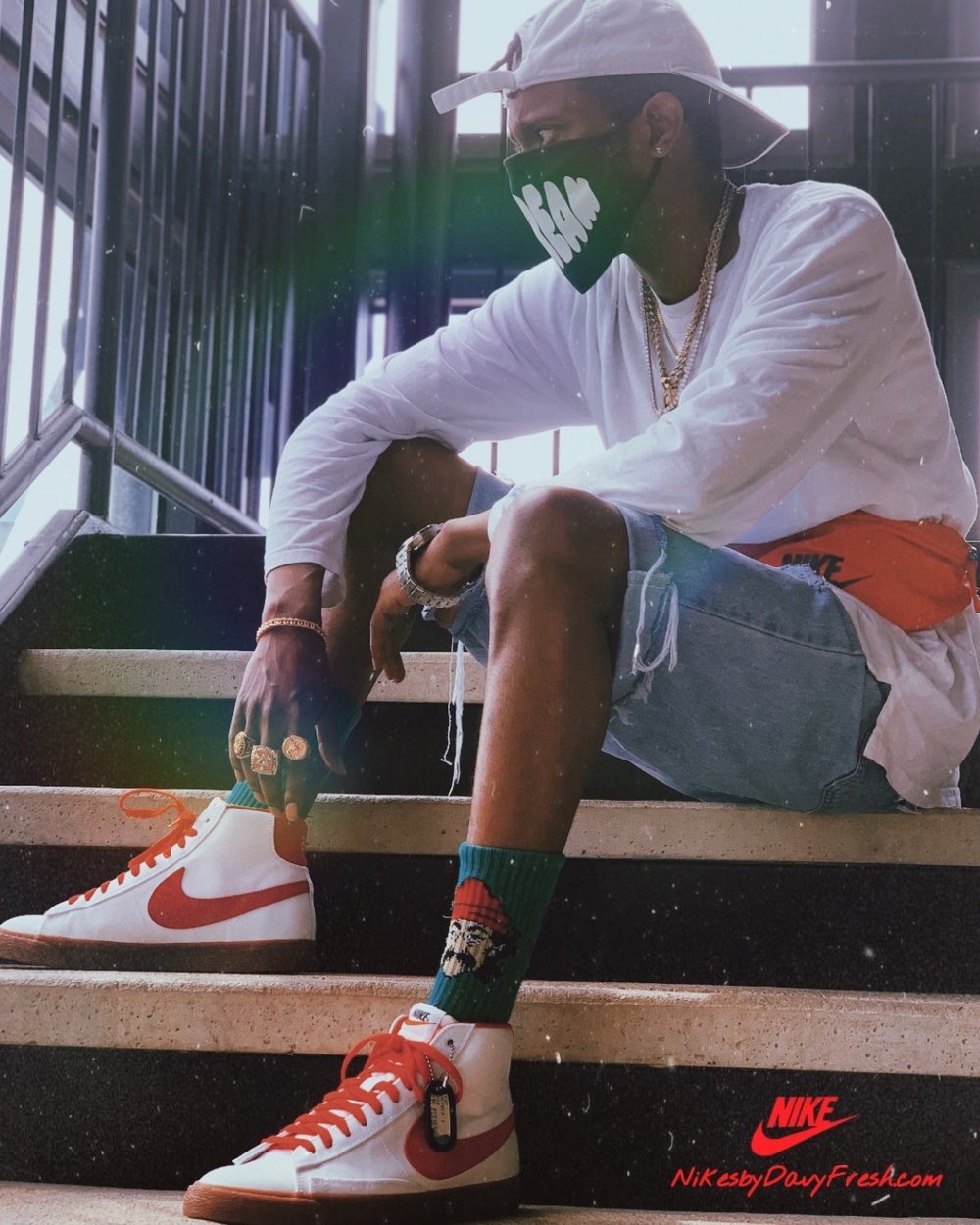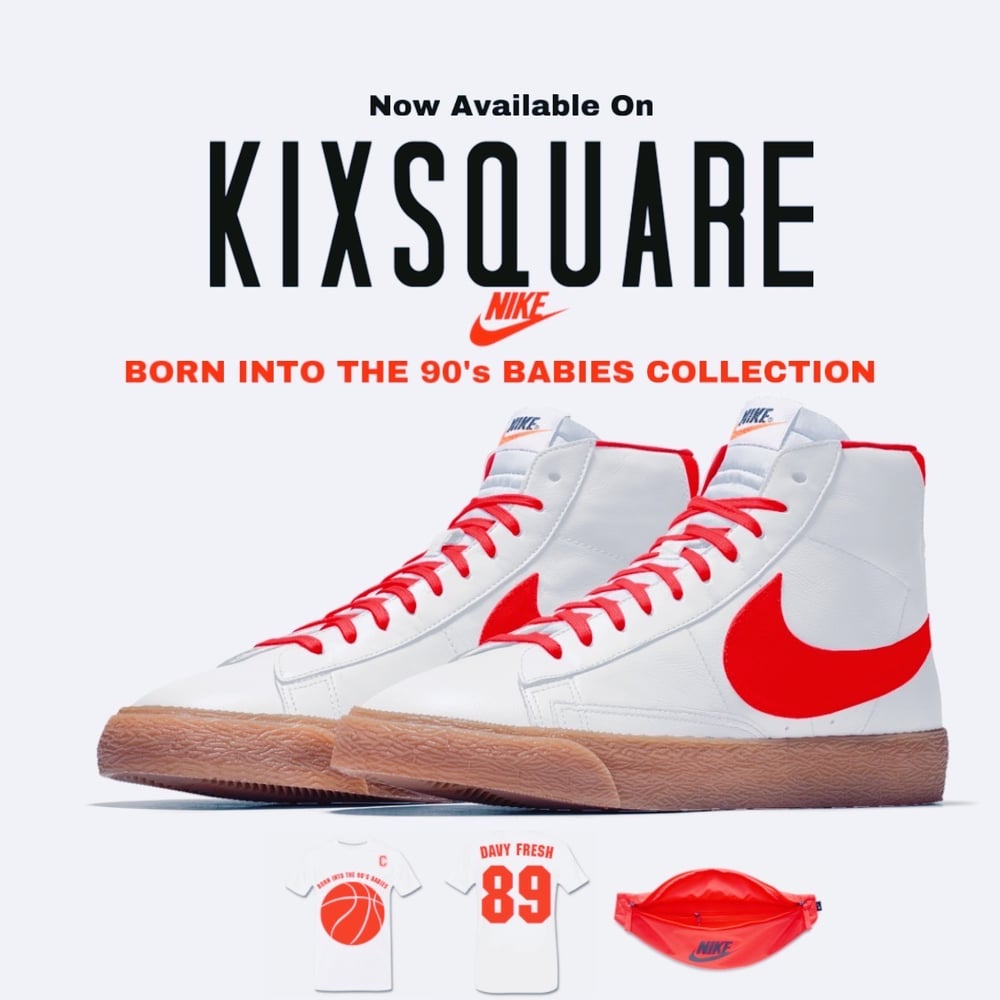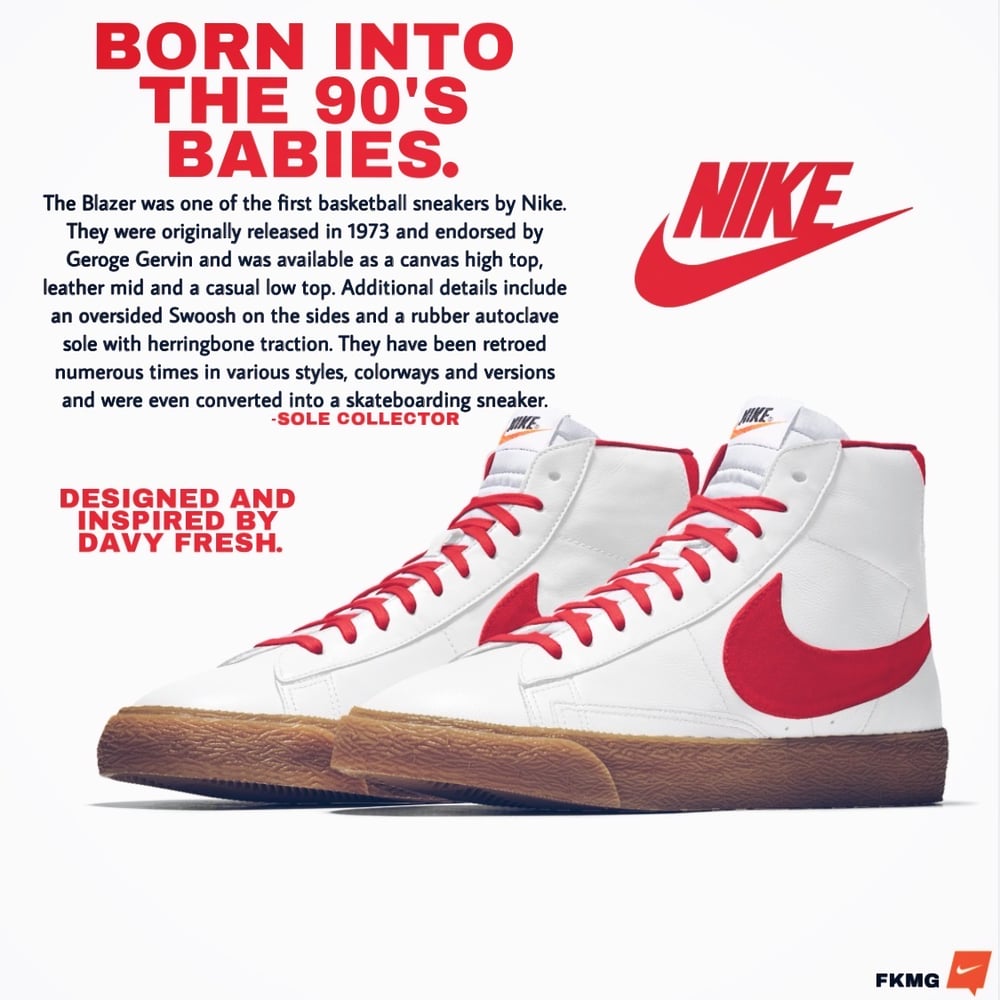 The return of the Mack! To celebrate our 1 year anniversary and our first sneaker we released, we will be re-releasing a re-styled adaptation of our "Born Into The 90's Babies" Nike Blazer.
This version will feature a all leather canvas and retro "Nike" Logo in the back, with "YR1" stitched into the tongue. The new blazers will also feature our signature dog tags and a 1 year anniversary pin.
Every pair sold comes with a digital copy of your choice of one Davy Fresh's albums, 2018 "…Smile", 2019 "Ready When You Are", or 2021 "The David Johnson LP". All albums will be available to redeem for free download and a lifetime of free streams exclusively on Bandcamp.com
There will only be 10 pairs of Nike Blazers available for pre orders.
Sneakers are made at the Nike factory and 3rd party customizer for unique quality and materials you will only find on this site. Please allow 4-6 weeks before receiving your sneakers in the mail. We will email you your tracking number when sneakers are shipped out!