"AVA" AF1 (Men's)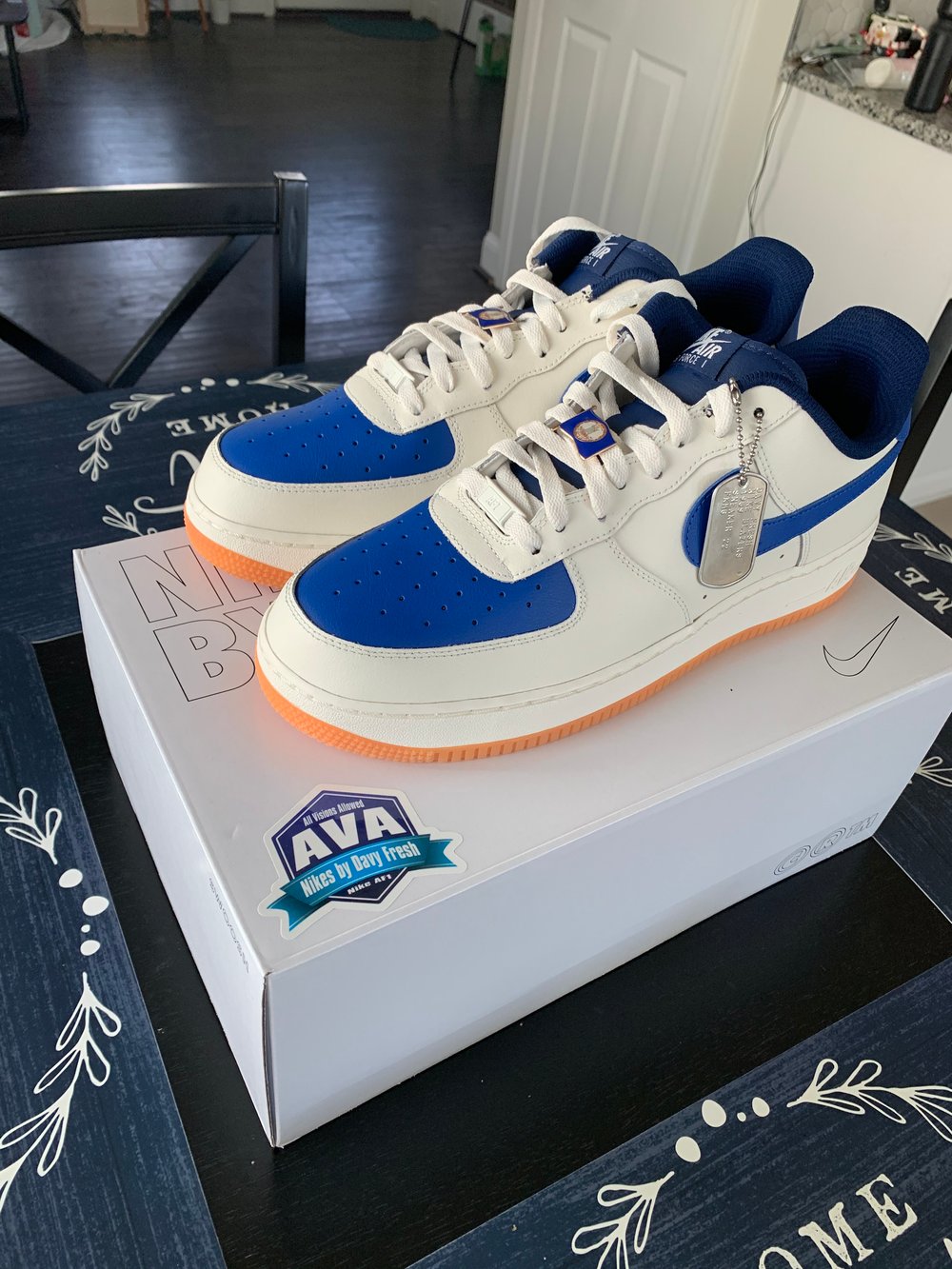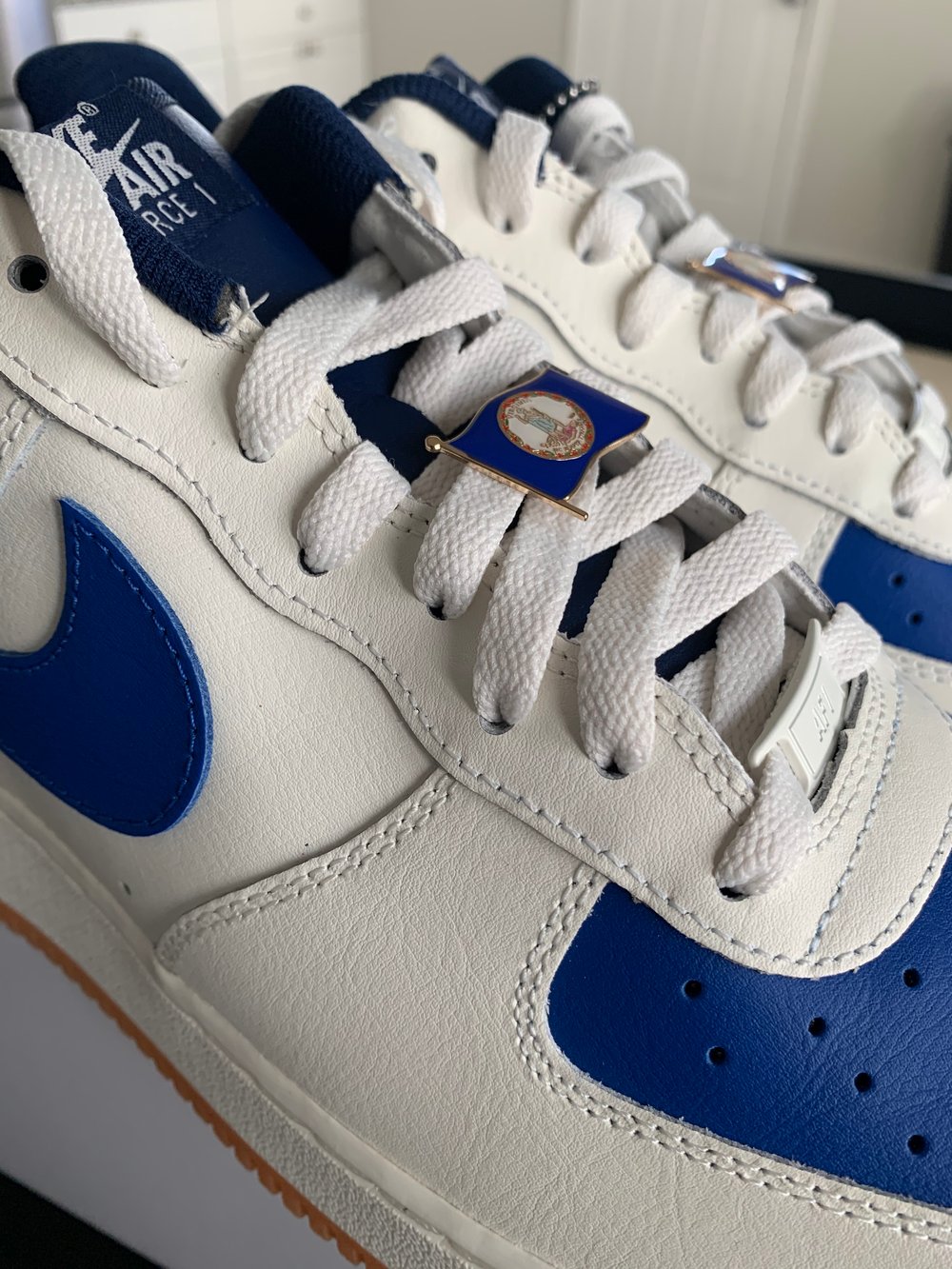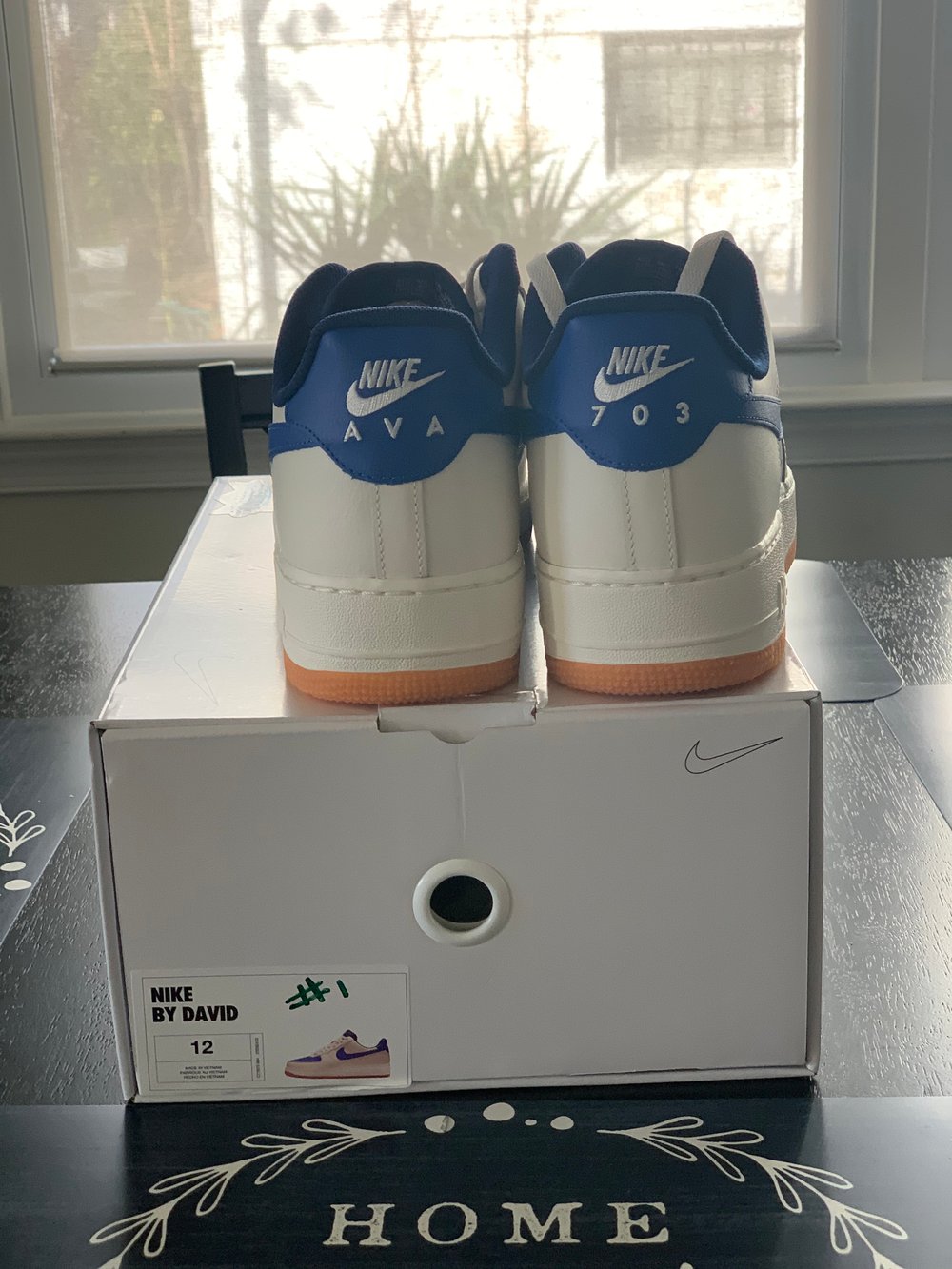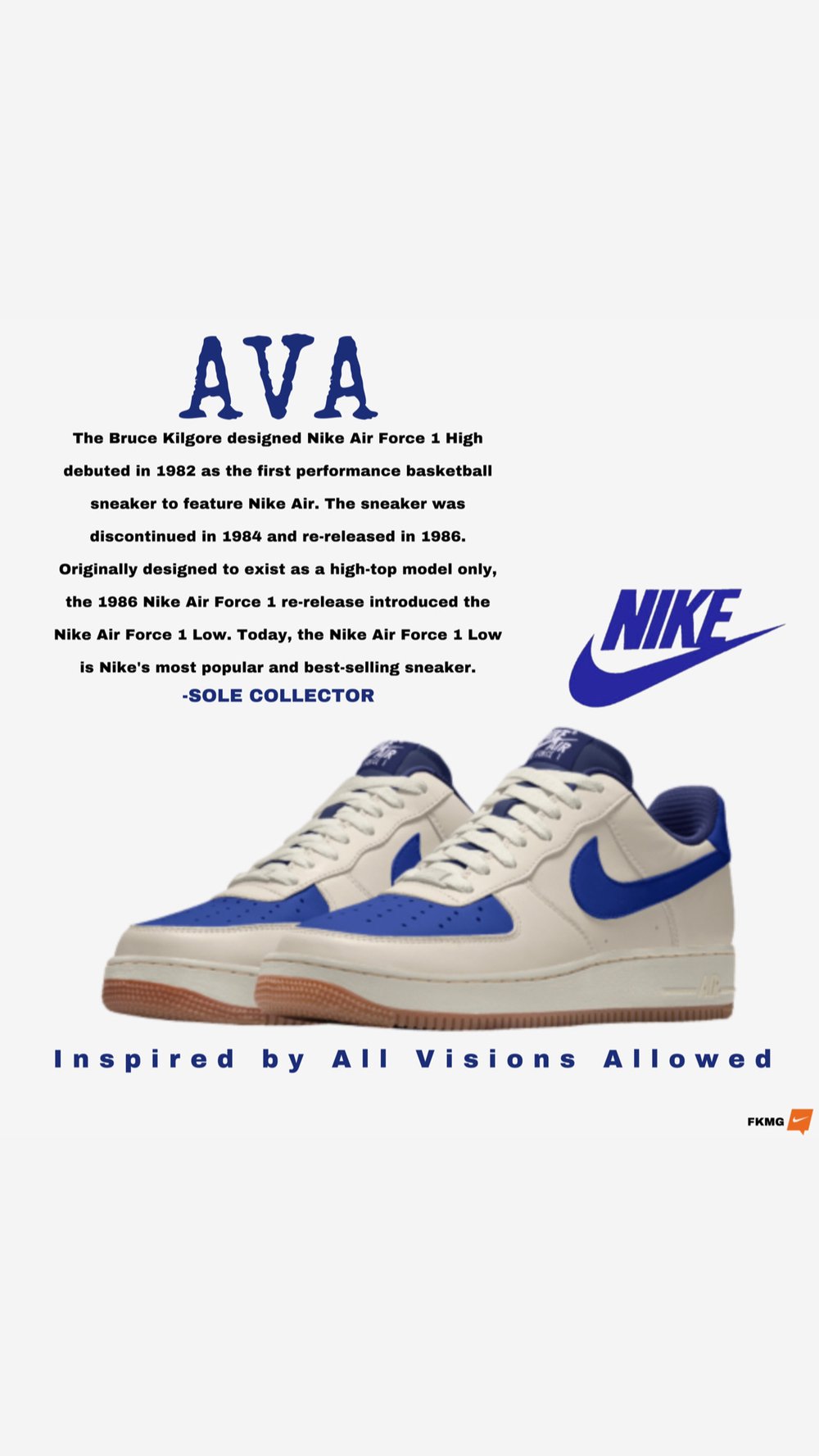 Davy Fresh teamed up with Virginia based clothing line, All Visions Allowed, to collaborate on a sneaker drop that represented the city that they both represent. The Nike Air Force One Low dubbed the "AVA", is a sneaker designed to pay homage to the northern Virginia area. The 703 area code of the metropolitan area of DC. Just a portion of the DMV.
Only 10 pairs will be produced for this sneaker.
Sneakers are made at the Nike factory and 3rd party customizer for unique quality and materials you will only find on this site. Please allow 3-4 weeks before receiving your sneakers in the mail. We will email you your tracking number when sneakers are shipped out!